About us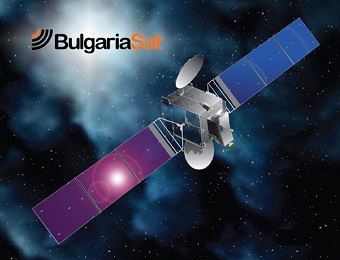 When we started this space project more than 10 years ago, we clearly knew that what was needed to complete it successfully was patience, commitment and a strong team. Yet we launched our BulgariaSat-1, we stepped up as one of the leading space nations in Europe and opened the path for the development of the related Bulgarian high-tech sectors and talented specialists. When one Bulgarian company succeeds, it is the Bulgarian business and the Bulgarian nation succeeding too.
Maxim Zayakov, CEO of Bulgaria Sat.
The satellite
Bulgaria Sat is the only satellite operator and the country's innovator in space industry, providing reliable and secure satellite communications solutions to broadcast, telecom, corporate and government customers. Bulgaria Sat is headquartered in Sofia, Bulgaria.
Technology leadership
Operating the most advanced BulgariaSat-1 satellite, the company provides innovative broadcast and broadband services with wide coverage and cross region connectivity. BulgariaSat-1 launched on June 23, 2017 expands the company's reach and reinforces its position as a technology leader and most innovative satellite operator in Eastern Europe
Bulgaria's first geostationary communication satellite BulgariaSat-1
BulgariaSat-1 provides reliable satellite communications solutions to broadcast, telecoms, corporate and government customers in South East Europe and other European regions meeting the growing demand for telecommunications services. BulgariaSat-1 is equipped with 2 Ku-band FSS transponders and 30 Ku-band BSS transponders for fixed satellite services and advanced television services such as high definition television. BulgariaSat-1 is based on the space-proven SSL 1300 satellite platform that provides the flexibility for a broad range of applications and technology advances. It is designed to deliver service for 20 years.